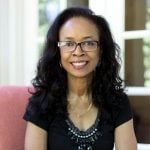 Dee Dee Wilson
REALTOR ®
License Number: 319753
A little about me
DeeDee (Dierdra) is a Realtor at PalmerHouse Properties and a senior team member on the Smoke Rise Agents Team. She has an undergraduate degree from North Park University, Chicago IL, where she received a BA in Accounting and a minor in English Literature. DeeDee completed her graduate studies in, Business Management, at Queens University, Charlotte, NC.
She worked for several High-Tech Fortune 500 companies in the Chicago IL, Charlotte, NC and Austin, TX before entering real estate in 2007. Leveraging her educational background and experience in the corporate arena, DeeDee passionately believes in educating her clients throughout the buying or selling process. She arms them with pertinent information and market insight so that they can make the best decisions possible for their needs.
DeeDee is known for integrity, honesty, upbeat personality, outstanding client service and respect for her client's personal privacy. While her clients are her #1 priority, she strives to ensure a positive experience for all parties.
Buyers, Sellers, Cooperating Agents and Closing Attorneys. Her strong attention to detail and consistent communication has proven to be useful when journeying through the highs and lows that can occur in any real estate contractual commitment. When not fully engaged in a real estate DeeDee loves the theater, exercising, traveling, reading, and spending time with her family.
Certified Luxury Home Marketing Specialist
Member of the Institute for Luxury Home Marketing
Certified Auction Agent (Supreme Auctions - Luxury Real Estate)
Member of the DeKalb, Georgia, and National Associations of Realtors
Corporate Relocation (SIRVA Certified) SRF Certification (Short Sale and Foreclosure Resource