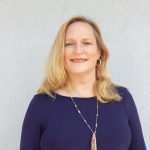 Nancy Hinson
REALTOR ®
License Number: 414211
A little about me
She
joined Smoke Rise Agents, Palmerhouse Properties, LLC in 2021 and her first sale with the
team was close to the $2 million dollar mark. Nancy is happy to part of a te
am that did $51
million dollars in sales last year. She finds working with the team the best of all worlds
because it provides immeasurable resources to draw upon. Nancy and her clients will always
have the support they need. Nancy was raised with real est
ate as a primary topic of
conversation. She has successfully bought and sold many properties as well as investing in
different types of properties with her family.

ways
have the support they need. Nancy was raised with real est
ate as a primary topic of
conversation. She has successfully bought and sold many properties as well as investing in
different types of properties with her family.
Nancy grew up in and around the Atlanta area and she now lives in Tucker with her family.
She had the honor of homeschooling her daughter which she did with a hands
-
on approach,
and it opened many doors for them. They were able to travel to many states and 17 countries
and were able to participate in different cultures and learn about the peopl
e and the history
of many places. She is an advocate of the military and supports charities that enable all
animals to find a good and loving place to live.
Nancy is ready to help you in your real estate needs, so get in touch with her today!